Last Updated on October 24, 2020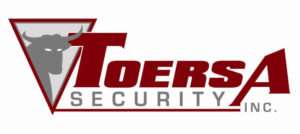 INTERESTED IN JOINING THE EXCITING FIELD OF SPECIAL EVENT SECURITY?
TOERSA Security (Facebook/Twitter -> @TOERSASecurity) is proud to be the leaders in special event security around the Ottawa Area. Due to increasing demand, we will be hiring about 75 more special event guards.
The positions we are hiring for are as follows:
Gates and Perimeter Security
Event Patrols and Response
Stage and Artist Security
We will be supplying security for the following festivals, Fairs and events:
City Folk
Redblacks Games @ TD Place
Panda Game @ TD Place
Carp Fair
Richmond Fair
Orleans Ribfest
Beau's Oktoberfest
Spark Street Oktoberfest
AND MANY MORE!!!!
Interested? Please apply within, we would love to hear from you!
Applicants must:
be articulate, energetic and trustworthy
be able to take direction and work well with a team
be able to work weekend nights, special events and holidays
have effective/tactical communication skills.
TOERSA Security Inc. celebrates diversity and we welcome and encourage applications from the four designated groups; namely women, aboriginal people, visible minorities and persons with disabilities. Accommodations are available for applicants with disabilities throughout the recruitment process. If you require accommodations for interviews or other meetings, please contact TOERSA Security at (613-695-9371).