Get Hired !
Download Our Guide To Ace
Your Security Guard Interview
Security Guard Training Canada
ONLINE COURSES –> Alberta – British Columbia – Manitoba – Ontario – Saskatchewan <– ONLINE COURSES
ONLINE COURSES
Alberta – British Columbia – Manitoba – Ontario – Saskatchewan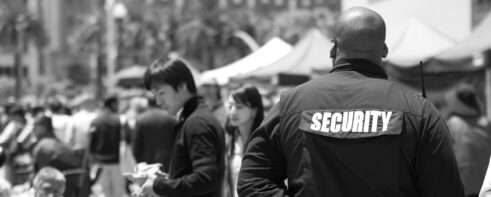 Congratulations on making the decision to start an interesting and fulfilling career as a security guard!
This field is in very high demand, so with some hard work, your chances of getting a job as a security guard are excellent!
Security Guard
The main objective of a security officer is to protect. Whether it's people, places, property, or assets – a security officer's duty is an extremely important one, which is why the protection services industry is one of the most popular among job seekers today.
Most are employed through private companies that are hired by those who seek protection. No matter what part of the world you may live in, there's always a demand for keeping watch, however, security guard training requirements and regulations vary from province to province, and country to country as well.
Security Guard Job Description
The job description for a security officer will vary depending on what type of position one is applying for.
For example, an unarmed guard will have different sets of responsibilities than an armed guard – one who carries a firearm while on duty. Some officers will be assigned to specific patrol routes, while others will be assigned to static posts.
Typically, however, the job entails:
control access to establishments,
operate security control-room equipment
patrol assigned areas to guard against theft, vandalism and fire,
enforce regulations to maintain order and resolve conflicts
monitor establishment activities
ensure safety and emergency procedures are followed
issue passes and direct visitors to appropriate areas,
check age identification of patrons,
perform security checks of passengers and luggage at airports
Security Guard Jobs
As previously mentioned, the demand for well-trained people in the security field is extremely high. As long as you meet the qualifications and have completed the proper security guard training (and again, training requirements vary by province), you have a great chance of getting hired.
Whether it's through a private company looking to hire their own employed officers, or an actual security guard company that is hiring a force that can be distributed to various job sites and clients, your chances of getting hired are excellent.
Check our security guard jobs page for positions in your local area.
Security Guard Licence
Most provinces/territories require that you first get a license before you seek employment as a security guard/officer.
In some provinces, you can begin work without completing the course but only have a set time frame to complete the required instruction. If you don't meet that timeline you can not be employed as a security officer. This is just a one-time exception so you can't jump from company to company without the proper training.
Armed Security Guard Training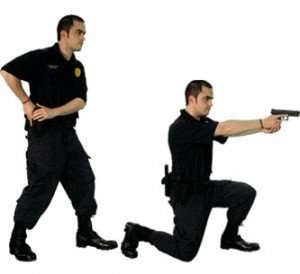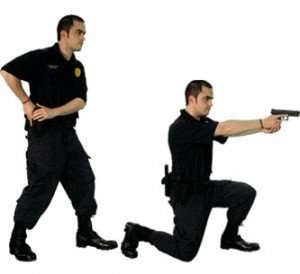 After starting out as an entry-level security guard, you may be offered the chance at additional training to obtain a license or permit to carry a firearm while on duty.
You must understand that in Canada it is very difficult to obtain a permit to carry a weapon on the job. There are more intensive background checks and quite rigorous training required to obtain the necessary permits. Generally speaking every applicant for an armed guard license must produce proof that they are a holder of a valid Possession and Acquisition Licence (PAL) and an Authorization to Carry (ATC) pursuant to the Firearms Act.
In addition to the training on the range, basic knowledge about weapons handling, safety, and most importantly – when you are and are not allowed to use a weapon (i.e. the law), will be taught.
After you have completed this training your job opportunities will increase as this is a very specialized job and therefore the pay will also be higher.
Security Guard Training in Toronto
Toronto is a hotbed for the security industry. When you think about how many different companies and properties there are in Toronto/GTA that need a team of trained people to keep everything safe (especially after the attacks on Parliament Hill and attempted attacks on VIA Rail), it becomes obvious.
Unarmed security guard training in Toronto (and all of Ontario) involves a 40-hour training course (including certification in Emergency First Aid/CPR), in which you must first complete the security guard training classes and then pass a written exam before applying for a license. These steps must be completed before you can become employed.
To be licensed in the province of Ontario you must meet the following requirements:
the person has a clean criminal record,
the person is 18 years old or older,
the person is entitled to work in Canada, and
the person has successfully completed all prescribed training and testing
Feel free to read our post about security guard training in Toronto for more detailed information.
Online Security Guard Training
Many provinces allow people interested in taking security officer training to take the security guard training online, and while these are usually the most basic, entry-level courses they are designed to satisfy the requirements to obtain a security guard license. This can be a convenient way to, in the comfort of your own home, pass the exam necessary in order to obtain your license which will then allow you to get a job.
Again, it depends on where you live, because online courses aren't always accepted. Make sure that if you do live in a province that allows online training, that it's from a training company that is certified by the province that you will be working in. You will find links to approved online training providers on the individual pages for each province (if online training is allowed).
In some cases, training done in one province can be accepted in another province but there is no guarantee. Make sure you check with the proper authorities before taking the training if you are planning on moving in the near future. It is always better to take the security guard training in the province that you will be working in.
More Information About Security Guards And The Required Training From Wikipedia