Security Guard Training In Edmonton Alberta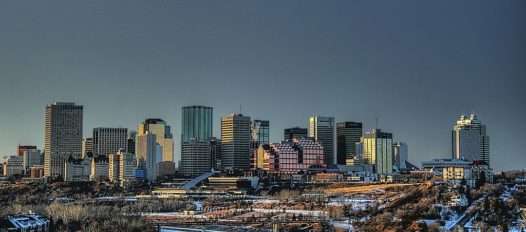 The demand for highly trained and professional security officers in Edmonton and all of Alberta is on the rise. With the recent devastation of the wildfires in Fort McMurray and the ongoing financial climate brought on by the slump in crude oil prices, the need for security guard training in Edmonton and elsewhere in the province is on the rise.
Security Guard Training In Edmonton Licensing Requirements
At least 18 years of age
A Canadian citizen or legally entitled to work in Canada
Competent and of good character
No serious criminal record for which a pardon has not been granted
No outstanding criminal charges
Not the subject of a criminal investigation
Fluent in speaking English.
The standard for fluency is the ability to communicate effectively with the public and members of the emergency response system during emergency situations.
Successful completion of training requirements (see Training below for more information) for the class(es) of licence being sought
Successful completion of baton training if seeking authority to carry a baton
In addition to providing proof of qualifications, applicants will be required to swear an affidavit on the application form attesting to their qualifications. Swearing a false affidavit will result in suspension or cancellation of a licence.
Alberta Basic Security Guard Training Course (ABST)
Effective June 1, 2011, all applicants for a security workers license in Alberta must successfully complete a mandatory training course or provide proof of equivalent training in order to qualify for a license. Existing licensees and individuals renewing a license are not required to complete mandatory training at this time. See the SSIA Approved Training Course Provider List here to find a course that is convenient for you.
Last Updated on Feb 23, 2023