Retail Loss Prevention Training
This retail loss prevention training course will prepare you for an exciting and well-paid career in the Loss Prevention industry. This is much more than a general "security guard" or "private investigator" course. This is a speciality online loss prevention training course to prepare you for a speciality job within the security industry.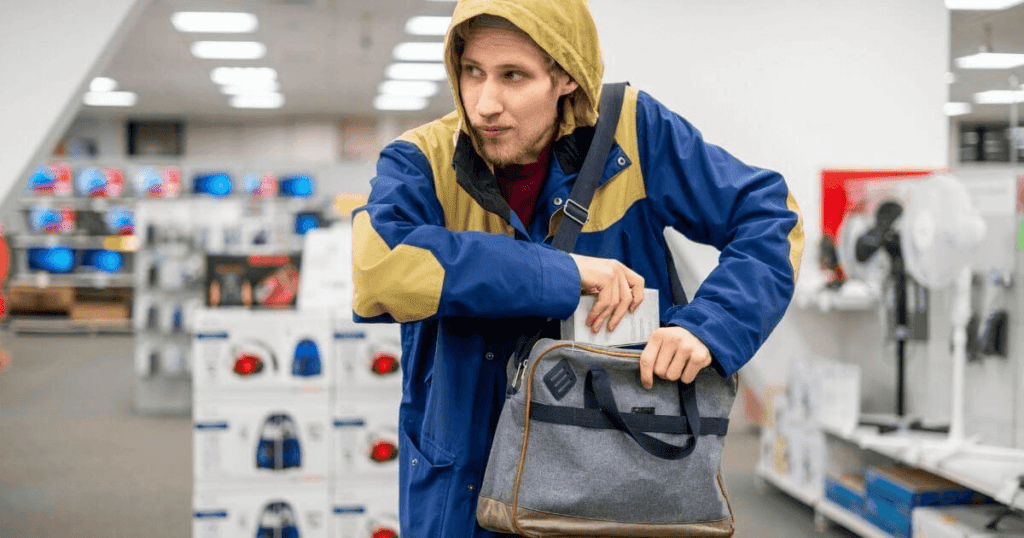 This Retail Loss Prevention Training Course is designed for those wishing to become involved with loss prevention and security guards to ensure their clients and their employees reduce retail theft and shoplifting while improving workplace safety.
The course contains instructional videos, downloadable materials in pdf format, instructional PowerPoint/digital documents, and available live, one on one, instructor support.
A Certificate of Completion, suitable for framing, is awarded when the online final exam is passed.
Current government-mandated training and licensing systems do not prepare you for this role. The job market for Loss Prevention Officers is thriving in today's economy. This course puts you on the fast track to obtaining the basic skills and training needed to jump-start your career as a Loss Prevention professional.
Retail Loss Prevention Officer Training Course Topics
Course lessons focus on key areas including:
How serious a problem is retail theft today and what is the impact on the business?
Current issues in Loss Prevention: The impact of Covid19 on retail – increased thefts, slow or no police responses.
The reality of today's court system and successful prosecutions.
The role of security as Loss Prevention Officers
Uniformed or plain clothes? Prevention and deterrence vs apprehension.
The "hands off/no touch" approach to confronting thieves: Loss Prevention Officers vs lawyers' perspectives. Do they work?
Pro-active or Reactive Responses: Why they work or don't work.
The Canadian Legal System
Arrest without warrant by Security: What is found committing?
What is "escaping from lawful custody?"
Steps to a lawful arrest. Detention vs Arrest.
Notifying police: when and how soon must this be done?
Handcuffing and Search legalities: Confinement and post-arrest prisoner care and dealing with requests for washroom breaks, phone calls to lawyers etc.
Criminal Offenses in Loss Prevention: Theft, Fraud, Robbery, Break and Enter explained.
Charter or Rights and Loss Prevention Arrests. Search and Seizure of recovered items. Continuity of Evidence and the Rule of law in the Canada Evidence Act.
Ensuring successful prosecutions: Who decides on how to deal with a charge if there is an actual complainant who "wants to press charges?"
Options for police and their processes.
Options for prosecutors – first offenders vs repeat offenders.
Releasing thieves without charges after arrest/detention: Can this be done legally? Do the police have to be present?
Trespass to Property notices: how and when to serve them relative to a shoplifting incident.
Use of Force, arrest, and confinement
Responsibilities and accountabilities.
Sample policy review for Use of Force, Arrest and Confinement.
CCTV cameras
When and how to use them: "Real-time" recording and the role of a "dispatcher/CCTV camera monitor" as a team member. The role of the "floorwalker."
Data storage of electronic evidence: rules of law in the Evidence Act. Articles by Elliott Goldstein J.D. and Subject Matter Expert on Video Evidence in Canada.
Note-taking and Report Writing
Paper vs electronic recordings.
Statements: How to obtain them, use them legally and how to provide police with statements for case preparation.
Case studies related to Loss Prevention Officer note taking and report writing.
Apprehension techniques and Officer Safety
When and how to arrest safely. What does "on, or, in relation to property" mean in Loss Prevention?
Why a physical confrontation is not worth the risk sometimes.
Alternatives to physical arrests.
Civil litigation and Loss Prevention Officer arrests.
Dealing with the current reality of police responses
Slow or no response. The legalities of persons in custody for unreasonable lengths of time. (Eaton's vs Chopra/Chen case background – case studies)
Shoplifter protocols in some policing jurisdictions. What are they and how do they work?
Turning over to the police: What does this mean today? What if police are not available to attend or the arrest is done in a remote area?
Scenarios and Case Law
Videos and techniques for arrest for Loss Prevention Officers: do's and don'ts. Lessons learned the hard way.
Also included are Loss Prevention Training Resources and Quick Reference Guides.
It is recommended that students spend 25 hours on the course.
Each module has a recommended study time.
Each module quiz and the final exam require 100% to pass.
Students will be redirected to incorrect answers so that the material can be reviewed.
Loss Prevention Officer Job Description
Asset Protection Officers are employed by store owners to limit their losses from theft by discouraging criminal behaviour and apprehending anyone attempting to steal products.
Their role is to hold people accountable for the damage they cause to the company through vandalism or stolen products.
They look for patterns of suspicious behaviour and closely observe shoppers, approaching them when they attempt to leave the store without paying for merchandise.
Loss Prevention Officers collaborate with law enforcement and other Security Officers when necessary to prevent serial thefts at their store.
Daily Duties Of A Retail Loss Prevention Officer
Duties are varied as you could work on the floor of a retail store or sit in an office observing the behaviour of customers by watching security cameras.
They notice when a new customer enters the store and pay attention to how they handle merchandise, noting if they attempt to hide products in their clothing or bags.
You would strategically and firmly approach would-be thieves and record the theft.
Depending on store policy, they might notify the police and hold the accused person in the back office, or the Loss Prevention Officer could release them but take their photo and ban them from the store.
Qualities Of A Loss Prevention Officer
Good LPOs have a keen attention to detail, which they use to spot thefts or vandalism before they occur or recognize when known thieves or banned individuals enter the store.
They are confident and assertive so that they can properly confront suspects and question their behaviour.
Successful LPOs have good judgment about how to approach different people and safely retrieve the stolen merchandise while dissuading them from future thefts.
They are also discreet and subtle when patrolling the aisles to reduce suspicion from thieves and protect company assets without making true customers uncomfortable.
Differences Between Security Guard And Loss Prevention Officers
A Loss Prevention Officer is a type of Security Guard and must be licensed by the province they work in as a security guard.
The main distinction between the two roles is that Loss Prevention Officers usually work during regular retail hours and interact with the public, actively halting thefts in progress.
Security Guards can monitor a location when it is open and when it is closed to make sure that no one attempts to break in after hours.
Loss Prevention Officers may wear plain clothes to blend in with customers while Security Guards identify themselves with a uniform.
Last Updated on Aug 12, 2023