Security Guard Jobs And Veterans. A Great Fit!
Veterans of the Canadian military have some of the best training and qualifications for security-related work. Years of practical, hands-on experience and the discipline instilled in them make security guard jobs for veterans among the best opportunities for Canadian veterans. Let's explore some of these opportunities – jobs for vets can sometimes appear elusive – this is an avenue definitely worth looking into.
Good Jobs for Veterans are Out There – Professional Security Careers
Canadian veterans coming out of the service can sometimes face challenges in finding rewarding careers. The good news is that there is a natural fit with the security industry – specifically, positions in the field of private security. Veterans will often find that there is a perfect match in this field that goes with their highly developed, and indeed, in-demand skill set.
Canadian Veterans – the Jobs are Looking for You
Consider the qualifications of a military professional, who possesses extensive training and experience with:
Superior communication and reporting skills
Deep understanding of empathy and working effectively with others in many settings
Attention to detail, and a high level of alertness while on the job
Experience with de-escalation and stressful situations; the ability to remain calm
Such road-tested skills are highly sought after in the world of private security. This type of background means that many of the upfront requirements are already in place – a tremendous benefit for the employer or recruiter, especially during the screening process. They are not evaluating unproven talent – the skill set is right there, in front of them. The qualifications we've listed, and others, make for a virtually seamless fit into security guard employment – and definitely not at the bottom end of the pay scale.
Veterans should be aware that such jobs are out there, and that vets are considered among the most desirable of applicants.
Finding Job Security with a Security Job
Coming out of military service and back into civilian life can be jarring for a veteran. A typical issue is a feeling of purposelessness; it's a huge shift. Add to that the fact that the individual is now unemployed, and the situation can become a real challenge. This is what makes security guard jobs for veterans a great way to transition back into the workforce; it provides familiarity with the requirements of their employment – specifically, the protection of others.
There are differences, of course. But moving into private security work gives a veteran a chance to perform again, in an area with which they are intimately familiar – ensuring safety and security for people and property. It's also a line of work that can take the veteran anywhere in the country they might choose to be in.
Steady Income and Flexibility in the World of Private Security
Among all the post-service jobs for veterans, private security can be one of the most desirable. It provides a steady income in a stable occupation – one that allows the individual to get home to family every night, without many of the stressors they were subjected to in their previous line of duty. As a transitory step, it can be the perfect choice for a vet; it's an excellent way to avert issues such as PTSD and other mental health issues which can follow military service.
As for flexibility, the opportunities for security guard jobs for veterans are wide and varied. They can include employers and settings such as:
Events and large public gatherings
Offices and corporate settings
Construction sites
Airports and other transportation-related sites
Hospitals and other types of medical facilities
We've also mentioned that such job opportunities exist, coast-to-coast-to-coast, across Canada; a vet can pick where they want to live and re-establish their roots, or potentially drop new ones. The possibilities are practically limitless.
How a Canadian Military Veteran can Start as a Security Guard
It's important to note that vets are highly sought-after in the world of professional security, for all the reasons mentioned earlier. Their professional background provides the qualifications of the ideal applicant, so much so that some employers are exclusively focused on seeking out veterans for their positions invloving security guard jobs for veterans.
Here's a bit on how the transition can happen.
security guard jobs for veterans – Making The Transition
A primary step for a veteran would be to take advantage of any and all transition services provided to our Canadian veterans. The priority for any vet re-entering civilian life should be to stabilize their health, finances, education and career footing. Veterans Affairs Canada provides guidance for all of these important facets of transition.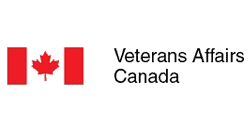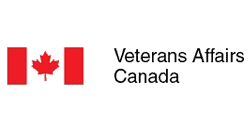 These services also include financial assistance for educational purposes, either full-time post-secondary or for a short-term course. This will allow the veteran to apply such assistance to security guard training programs, which can be found at many locations across the country. One requirement for financial assistance is that the vet must have been honourably discharged from the Canadian Forces, on or after April 1, 2006. For all the details pertaining to financial support services for veterans, use this link.
Final Step for a Career in Security for Veterans – Obtain the License
Security jobs for Canadian veterans are plentiful. All it takes, once the personal side of things is looked after, is to complete training and certification. This can be done through programs which are either in-class or online. A valid Security Guard License is required in order to apply for employment as a security professional. The process is streamlined and not particularly arduous, especially for an individual with a military background. It involves forty hours of industry-specific training and a provincial security exam – a score of 80% or higher must be met (with some variation between provinces).
Upon successfully completing the training and receipt of a security guard license, the doors are open, and the security guard jobs for veterans are waiting.
A military veteran's experience and list of accomplishments are very beneficial to any security guard application process. These qualifications should be presented at the forefront of any job being applied to. It will greatly help a successful process.
We hope this summary of security guard jobs for veterans has been interesting and informative.
We welcome your questions.
Last Updated on Apr 3, 2023