Booking Your Ontario Security Guard Exam – A Step-by-Step Guide
Ontario Security Guard Exam Introduction
The Ontario Security Guard Exam is a mandatory assessment conducted by the Ministry of the Solicitor General for individuals aspiring to work as security guards.
This exam evaluates candidates on their understanding of key areas, including legal responsibilities, emergency response protocols, ethical considerations, communication skills, and professionalism.
Successful completion of the exam is a prerequisite for obtaining a valid security guard license, which permits individuals to engage in various security-related roles and responsibilities across Ontario.
Becoming a licensed security guard in Ontario holds substantial significance on multiple fronts.
Firstly, it's a legal requirement that ensures compliance with provincial regulations and validates an individual's eligibility to work in the security sector. Beyond legality, holding a valid license enhances professional credibility, instills trust among employers and clients, and opens doors to diverse employment opportunities.
Licensed guards are equipped with essential skills, legal knowledge, and ethical considerations, contributing to public safety and the overall integrity of the security industry.
Understanding the Prerequisites
Before you start your journey into the security sector, there are a few important things to know. These include your age eligibility, the training you must complete, and the documents you need, like a valid ID and a completion certificate. Let's break down these essential requirements to make sure you're all set for the path ahead.
Age Requirement:
Prospective security guards must be at least 18 years old.
This stipulation is in place to ensure that candidates possess the maturity, judgment, and life experience necessary to handle the challenges and responsibilities inherent in the role.
The nature of security work often demands individuals to make quick decisions and remain level-headed during various situations, which is why this age requirement is considered a crucial benchmark.
Training:
Becoming a security guard goes beyond just meeting the age requirement; completing the mandatory training is essential to ensure that individuals are well-prepared for the demands of the job.
Security guard training involves a comprehensive curriculum designed to equip candidates with the knowledge and skills they need to effectively safeguard people and property.
Security Guard Basic Training:
This course requires a minimum of 40 hours of instruction, which includes certification in emergency first aid and cardiopulmonary resuscitation (CPR).
These life-saving skills are integral to responding effectively during emergencies and ensuring the safety and well-being of individuals under the protection of security guards.
Private Investigator Basic Training:
Aspiring private investigators must complete a training program lasting at least 50 hours. Unlike security guards, emergency first aid and CPR certification are not mandatory for private investigators.
Combined Dual Licence Basic Training:
Individuals seeking a dual license as both a security guard and a private investigator must undergo a more extensive training regimen of at least 90 hours. This training includes certification in emergency first aid and CPR.
Opt-Out Option for First Aid and CPR Training:
For those who have already received training in emergency first aid and CPR from recognized sources, there is the option to opt out of this aspect of the security guard training. Providing a valid first aid/CPR certificate to the training provider validates this exemption.
Documentation:
There are two crucial documents you need to have in your possession: valid identification and a training completion certificate. These documents are your keys to securing a slot for the exam and confirming your readiness for this important step.
Valid Identification:
When it comes to security guard test booking, valid identification is an absolute necessity.
This identification serves to verify your identity, ensuring that the person registering for the exam is indeed the individual who completed the required training.
Accepted forms of valid identification typically include government-issued photo IDs such as driver's licenses, passports, and identity cards.
It's crucial to ensure that the identification you provide is current, unexpired, and accurate.
This verification process not only safeguards the integrity of the exam but also guarantees that all candidates have a fair and equal opportunity to demonstrate their knowledge and skills.
Training Completion Certificate and Number:
Congratulations on successfully completing the mandatory security guard training! Your dedication and hard work have earned you the prestigious Training Completion Certificate—a symbol of your readiness for the Ontario security guard license test.
This certificate is a concrete representation of your commitment to meeting essential training requirements.
It bears your full name, explicitly states the undertaken training program (security guard), acknowledges your esteemed training provider, and prominently highlights the conclusion date of your training.
Alongside this recognition comes your Training Completion Number.
This special code, provided by your training provider, is your key to unlocking the process of registering for the Ontario Security Guard Exam.
It proves your eligibility and simplifies your journey to taking the exam.
Registering for an Account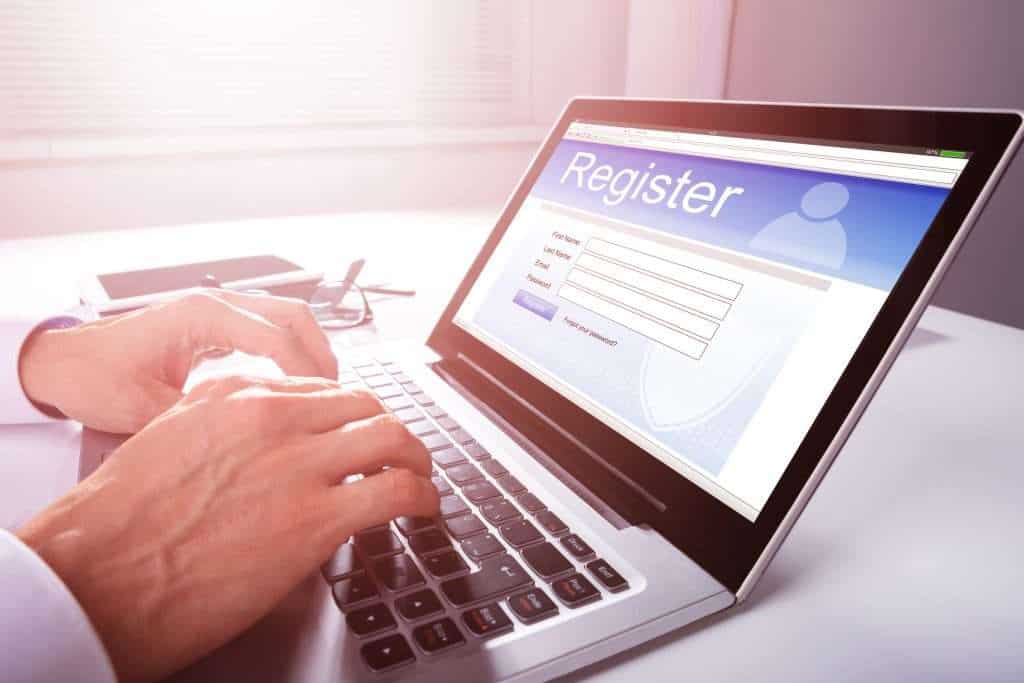 Having gained a clear understanding of the prerequisites that lay the groundwork, it's time to take the next significant step: registering for your online account.
This topic delves into the seamless process of setting up your account, ensuring you're equipped with the essential tools to navigate your journey.
Where to Register:
The official Ontario security licensing website is your designated destination for initiating the registration process.
This platform ensures that you're following the correct procedures and accessing the most accurate information.
Navigating to the official website provides you with the necessary assurance that your application is being processed through the right channels.
Necessary Details:
During the registration process, you'll be required to provide vital information.
This includes personal details such as your name, contact information, and date of birth. Additionally, be prepared to furnish specifics about the training you've completed.
This ensures that your training history is accurately recorded and contributes to your eligibility for licensing.
Gathering all necessary details before starting the registration process can save you time and ensure accuracy. Having your training completion certificate and relevant identification documents on hand will streamline the process.
Setting Up Login Credentials
As part of your registration, you'll create login credentials. These credentials—typically a username and password—will be your gateway to accessing your account in the future.
Choose credentials that are secure and easy for you to remember, but difficult for others to guess.
Completing the registration process by setting up your login credentials ensures that you can access your account whenever you need, whether it's to update your information, track your licensing progress, or access important resources provided by the licensing authority.
Choosing a Test Date and Location
To ensure a smooth and successful examination experience, it's crucial to understand the process of testing dates and locations.
This guide will walk you through the steps to test the date and location for your security guard license Ontario test.
Checking Available Test Locations:
The Ontario Security Testing website is your go-to source for all the information you need about the exam. Navigate to the "Test Locations" page to find a comprehensive list of available test centres across Ontario. This page will help you locate a test centre that is convenient for you.
On the "Test Locations" page, you will find a detailed list of test centres along with their addresses and contact information. Scan through the list and identify the test centre that is most accessible to you. Consider factors such as distance, transportation options, and any other personal preferences.
Taking the test online is also an option. If you prefer the flexibility of online testing, the website also offers information on how to access the online testing option. This allows you to take the exam from the comfort of your own space, provided you meet the necessary technical requirements:
Desktop or laptop computer (no tablets or cell phones).
Reliable high-speed internet connection.
Zoom, which can be accessed through the Examination Portal.
Webcam compatible with Zoom that can be adjusted to show your workspace.
Microphone and speakers compatible with Zoom (no headphones, headsets, or earbuds).
Willingness to have your webcam on during the exam for the invigilator and other candidates to see.
Private, quiet workspace with a clear desk.
Commitment to taking the exam honestly and following all rules against unauthorized assistance or resources.
Awareness that cheating will result in immediate removal from the exam and forfeiture of the test fee.
Checking Available Schedule:
After selecting a suitable test centre, go to the "Schedule" page on the official website.
Here, you'll find information about available testing dates.
The schedule will provide you with a clear overview of when the exams are being conducted, allowing you to choose a date that aligns with your preparation timeline.
From the list of available dates for the Ontario Security Guard Exam, choose the one that fits your schedule.
Keep in mind any prior commitments, study plans, or personal obligations.
It's recommended to select a date that gives you ample time to prepare and review the exam materials thoroughly.
Cancellations and Rescheduling:
The Ontario Security Guard Exam and private investigator exam are offered year-round at various test centres in Ontario.
Although disruptions to the testing schedule are infrequent, they can stem from weather, emergencies, and other factors.
Candidates generally cannot cancel or reschedule tests once booked, except for specific situations such as family death, sickness, or jury duty, supported by relevant documentation.
Candidates must arrive on time for their appointments, provide valid identification, and adhere to the Candidate Protocol.
Failure to do so could result in cancellation and loss of fees. In some cases of misconduct, invigilators can cancel tests.
Serco Canada Inc., responsible for the Ontario Security Guard Exam, may occasionally cancel test sessions due to extreme weather or emergencies.
In such cases, affected candidates will be promptly notified and offered alternative test times at no extra cost.
Safety is a priority, and decisions to cancel sessions are based on local conditions and safety protocols. If a candidate can safely reach the test centre during extreme conditions, they might still be allowed to take the test.
Payment Process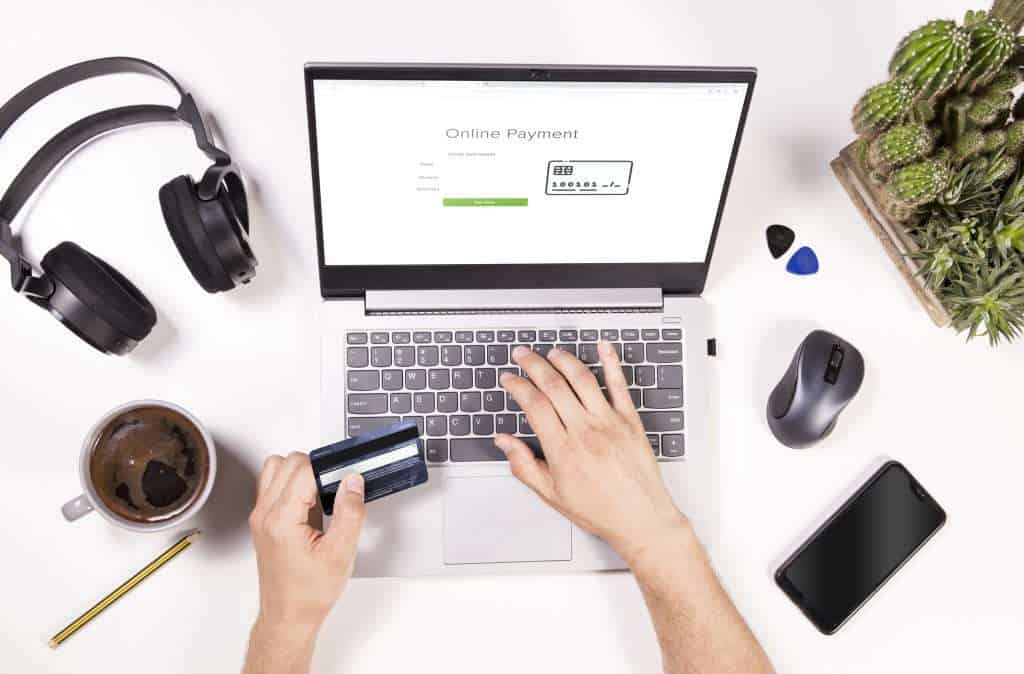 Embarking on an exam journey involves more than just academic preparation; it requires navigating the financial aspects as well. Ontario Security Testing is committed to providing clarity and convenience in this regard.
In this article, we will break down the costs associated with the Ontario Security Guard Exam and private investigator tests, explore accepted payment methods, and outline the refund policy and cancellation charges.
Exam Fees
The Ontario Security Guard Exam and private investigator exam administered by Ontario Security Testing are priced at CDN $35.00.
This base fee includes both taking the test and having it graded.
In addition to this fee, a 13% Harmonized Sales Tax (HST) is applied, resulting in a total cost of $39.55.
It's important to note that this fee covers the examination itself and the grading process but does not include the ServiceOntario licensing fee.
Accepted Payment Methods
To ensure candidates have a variety of options for payment, Ontario Security Testing accepts several forms of payment:
Credit Cards: VISA, MasterCard, and American Express.
Certified Cheques: Both certified business and personal cheques.
Bank Drafts and Money Orders: Secure forms of payment.
However, it's important to note that certain payment methods cannot be processed at this time.
These include cash, Visa debit, debit cards, travellers' cheques, and e-transfers.
To make the payment process as seamless as possible, candidates must choose from the accepted methods mentioned above.
Refund Policy and Cancellation Charges
When it comes to test bookings for security guard and private investigator exams, it's important to note that cancellations or rescheduling are generally not allowed.
Once an appointment is confirmed, it is considered final, and the associated fees remain non-refundable.
However, there are specific scenarios where exceptions can be made to this candidate-initiated cancellation policy.
Exceptions include:
Death in the Immediate Family: Supported by a death certificate.
Sickness or Injury: If the test candidate or an immediate family member falls ill or is injured, supported by a medical note or death certificate.
Jury Duty: Supported by a jury duty summons or form.
Candidates seeking exceptions must provide proper documented proof of their circumstances.
Upon receiving acceptable proof, Serco Canada Inc. will either reschedule the candidate's appointment at no additional charge or issue a refund based on the situation.
This flexible approach ensures that genuine and unavoidable situations are taken into consideration.
Preparing for the Exam
Study materials
To excel in the Ontario security guard exam, ample preparation is crucial. Here's a roundup of valuable resources to guide your study:
Tips and Tricks
Preparing for an important exam, such as the security guard certification, requires a well-thought-out approach that combines thorough studying and strategic techniques. To help you ace your exam, we've compiled a set of strategies that will guide you towards effective preparation and confident performance on the big day.
Study your Manual and Notes from the Course:
Before diving into any additional resources, ensure you have a solid grasp of the material provided in your course manual and lecture notes. These are the foundational sources that lay the groundwork for your understanding.
Complete All of the Online Practice Exams:
Practice makes perfect, and online practice exams are invaluable tools for familiarizing yourself with the exam format and question styles. These exams also help you identify areas that need more attention.
Understand the Exam Structure:
Familiarity with the structure of the Ontario security guard exam is essential. Get to know the different types of questions, time limits, and sections that will appear on the exam. This knowledge allows you to allocate your time wisely during the test.
Stay Positive:
Your mindset plays a crucial role in your exam performance. Cultivate a positive outlook and believe in your abilities. Overcoming self-doubt boosts your confidence and enables you to approach the exam with a clear and focused mind.
Minimize Distractions:
Create a conducive study environment by eliminating distractions. Turn off notifications on your devices, find a quiet study space, and remove potential interruptions. This sets the stage for focused and productive study sessions.
Stay Organized:
An organized study routine enhances efficiency and reduces stress. Keep your study materials, notes, and resources well-organized for quick access. A clutter-free environment promotes concentration and retention.
Checklist of Things to Do and What to Avoid
Navigating your way through exam preparation requires more than just knowing the material. To ensure a successful outcome, it's essential to follow a well-structured plan of action. Let's now focus on a concise checklist of actions to take and pitfalls to avoid as you approach the pivotal moments before and during the exam.
Actions to Take:
Know Your Test Schedule:
Familiarize yourself with the exam date, time, and location of the test centre. Be aware that security guard and private investigator tests may take place during evenings or weekends.
Arrive Promptly:
Arrive at the test centre on time or slightly before your scheduled appointment. Follow the instructions for waiting in the designated area until invited by an invigilator.
Check-In Procedure:
If you arrive on time, proceed directly to the test room and check in with the invigilator. Look for private security-related signage for guidance.
Test Materials:
All necessary materials for the test will be provided and must be returned afterwards. Do not bring any aids, food, or drinks into the test room.
What to Avoid:
Arriving Late: Being late for your scheduled test appointment may result in cancellation and loss of fees.
Forgetting Acceptable ID: Failure to produce acceptable identification will result in test cancellation and loss of fees.
Disregarding Test Rules: Familiarize yourself with the rules and guidelines provided by the test centre. Follow all instructions provided by the invigilator during the exam.
On the Day of the Exam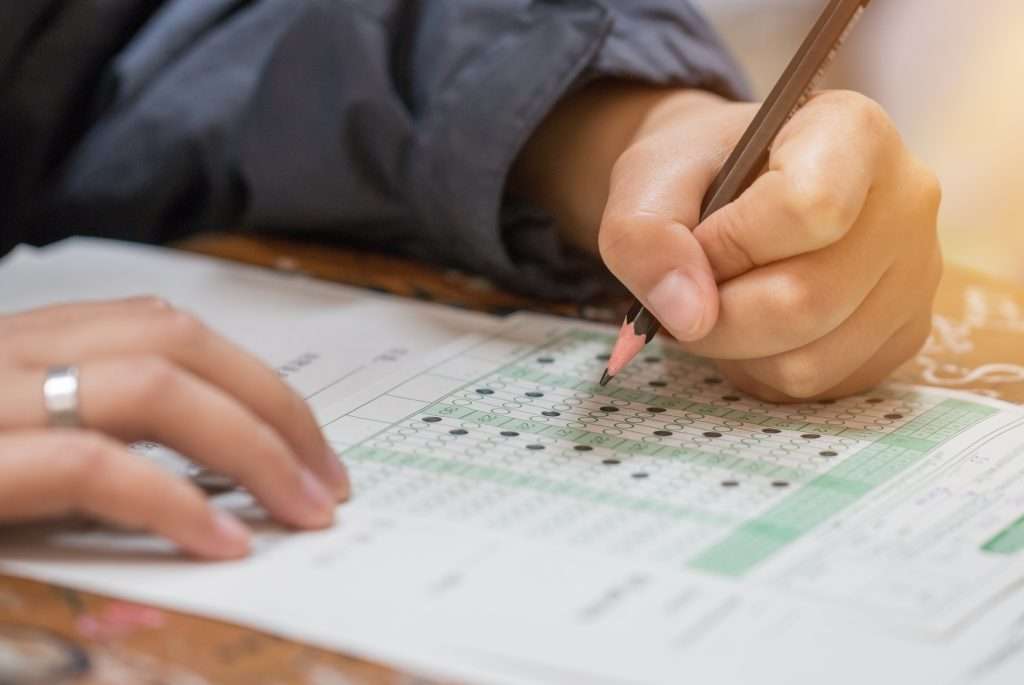 When preparing for your upcoming exam, it's also crucial to have a clear understanding of what to bring and what to leave behind. This comprehensive guide outlines the essential items to carry and what to avoid.
What to Bring for your Ontario Security Guard Exam:
First and foremost, ensure you have a valid government-issued photo ID that is unexpired. This ID will be necessary for sign-in and verification. Accepted forms of ID include driver's licenses, passports, and Ontario Photo Cards, among others, as indicated in the provided guidelines.
Additionally, don't forget to bring a printed or digital copy of your exam confirmation email. This confirmation serves as evidence of your booking and helps streamline the check-in process.
What to Avoid:
Equally important as knowing what to bring is understanding what not to bring to the examination centre.
Certain items are prohibited within the exam hall to maintain a fair and distraction-free environment.
Leave behind any food, drinks, electronic devices, study materials, or unauthorized aids.
These items have the potential to disrupt your focus or violate the regulations set by the test centre.
By refraining from bringing such items, you create an atmosphere conducive to effective test-taking.
Ontario Security Guard Exam Format:
The Licence exam is a computer-based test, with 60 Multiple Choice Questions and 75 minutes duration.
You have to answer correctly for at least 38 out of 60 questions (62%) in order to pass the Ontario Security Guard Exam
After the Exam
Receiving Results
After successfully completing your Ontario Security Guard exam, the anticipation of your test results understandably grows.
Fortunately, the wait isn't too long.
You can expect your results to be available within two business days following the completion of the test.
This rapid turnaround time ensures that candidates receive their results promptly, allowing them to proceed with the necessary steps based on their performance.
Accessing Your Results
The process of accessing your test results has been designed for convenience and ease. To retrieve your results, follow these steps:
Navigate to the official Ontario Security Testing website, where you'll find a dedicated "Get Results" page.
Visit the Official Website:
Enter Candidate Information:
On the "Get Results" page, you will be prompted to provide specific information for verification. You can use either your appointment confirmation number or the TCN (Test Candidate Number) along with your date of birth.
Verification and Access:
Upon entering the required information, the system will verify your identity. Once verified, you will gain access to your test results. After inputting the necessary information, the system will take steps to authenticate your identity. Once your identity is confirmed, you will be granted immediate access to your test results.
What to Do if You Fail
Failing the Ontario Security Guard Exam can indeed be disappointing, but it's important to remember that setbacks are a natural part of any journey.
If you do fail the Ontario Security Guard Test, you are allowed to retake the test multiple times in order to achieve a passing score.
However, it's worth noting that each attempt at the exam requires payment of the full test fee.
This policy is designed with the intention of motivating individuals to adequately prepare and approach the test with seriousness right from the beginning.
The financial implications of undergoing multiple retakes can become quite significant.
Next Steps After Passing
Congratulations! Passing the Ontario Security Guard Exam is a significant achievement that opens the door to a rewarding career in the security industry. However, your journey doesn't end here.
There are several important steps to take after passing the exam to ensure you're fully prepared to embark on your new career path as a security guard in Ontario.
Apply for a Security Guard License: After successfully passing the exam, your first priority is to apply for a security guard license. The licensing authority responsible for this process in Ontario is the Private Security and Investigative Services Branch (PSISB) under the Ministry of the Solicitor General. Prepare the necessary documents, such as proof of passing the exam, identification, and any required forms, and submit your application.
Complete Background Check: As part of the licensing process, you'll likely undergo a background check. This step ensures that you meet the eligibility criteria and have a clean criminal record, which is essential for a career in security. Address any potential issues that might arise during the background check to ensure a smooth application process.
Pay Licensing Fees: Obtaining a security guard license comes with associated fees. Be sure to pay the required fees, which typically amount to $80, tax included. Make sure to follow the payment instructions provided by the licensing authority.
Conclusion
The journey to becoming a licensed security guard in Ontario is a well-structured process that requires careful preparation and adherence to guidelines.
The significance of this journey extends beyond mere legality, as holding a valid license demonstrates professionalism, credibility, and commitment to public safety.
Through proper training, documentation, registration, and exam preparation, prospective security guards can position themselves for success in a dynamic and impactful field.
To all those aspiring to become security guards, remember that your role is vital in maintaining safety and order. Properly preparing for the exam showcases your dedication to this responsibility and positions you as a trustworthy asset in the security industry.
Embrace the challenge, study diligently, and stay focused on your goal.
Your commitment to professionalism will contribute not only to your personal growth but also to the well-being of your community.
Be a Guardian of Success: Share the Wisdom!
If this guide lit your path to insight and value, don't keep it to yourself. Illuminate the way for others gearing up for the Ontario Security Guard Exam.
Empower their journey as you did yours. The road to a secure tomorrow is smoother when we pave it together.
Pass on the torch of knowledge – let's forge a safer world, united in preparation and purpose.
Last Updated on Sep 22, 2023